2014 was the first vintage under our Tantalus label. New Zealand's Bob Campbell, one of only 353 Masters of Wine in the world, awarded our 2014 Évoque, a merlot dominant blend, 96 points out of 100.
In world class wine competitions, including The Wine International Competition and The Air New Zealand Wine Show, we have been awarded gold, silver and bronze, by judging panels including MW, MS and well recognised critics Michael Cooper, Sam Kim and Raymond Chan.
Our reserve range is unfined, bottled under cork and careful cellaring will be rewarded.
Our wines made for early drinking and/or medium term cellar ageing are bottled under screw cap.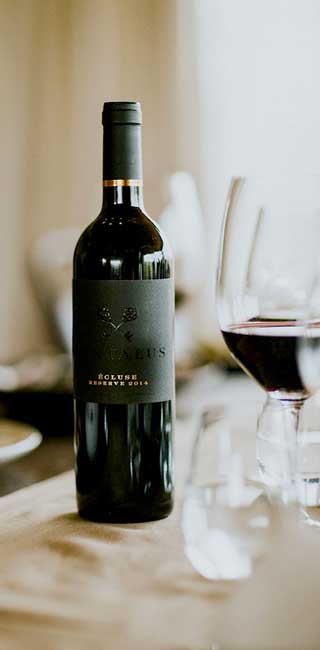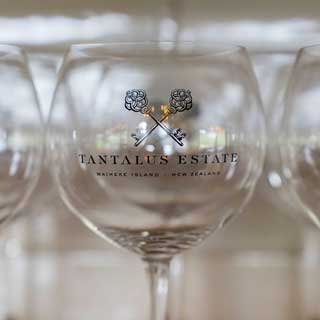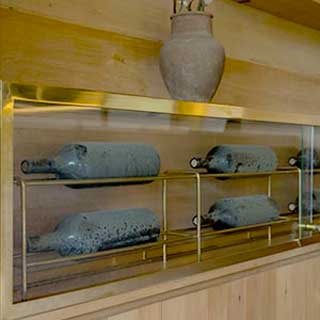 This is our Reserve Cabernet-dominant blend. An écluse allows boats to pass through bodies of water at differing levels. Unlock our "Écluse" and let your glass take you on the most amazing journey.
Our outstanding example of a merlot-dominant blend. To évoque is to evoke forgotten memories, or to elicit fragments of a memory, perhaps even a deja-vu. Put your nose in a glass of our "Évoque" and it will surely bring to mind one of your most pleasurable experiences.


This is our Syrah Reserve.To be voilé is to have used a thin piece of material to cover yourself, effectively becoming hidden from view. Unveil our "Voilé" and it will reveal a moment as unique and memorable as a happy wedding day.
MERLOT CABERNET FRANC: ESTATE
This is the "little brother" of our Evoque – Enjoy with friends.


This is our Reserve Chardonnay from Waiheke Island. A cachette is a hiding place and a reference to the joys of playing hide and seek as a child. Seek out your friends to enjoy a glass of our "Cachette" together.



This deep garnet Cabernet-dominant blend opens with aromas of dark berries and fresh violets. The palate reveals blackcurrant and black cherry notes, underpinned by dried herbs, fresh mint, toast and tar. The Écluse is a muscular wine with tremendous structure, grippy tannins and sustained length. Cellar for 10+ years.

An outstanding example of a merlot-dominant blend: soft, supple and full bodied. Sweet black cherry, red berries and chocolate notes prevail, with hints of wild herbs and tobacco in the background. Silky tannins and a long, persistent finish complete the story. Cellar for 10+ years.

Syrah grapes flourished during vintage 2014. The hot dry, warm conditions allowed the Syrah to fully ripen, with skins slowly wrinkling as harvest neared, concentrating flavours and promising great things to come. And so it proved: The Voilé Reserve 2014 is a deep garnet-purple wine bursting with a nose that releases aromas of violets and sandalwood. The palate displays ripe blackberry, bitter chocolate, cassis, liquorice and cedar, complemented by a velvety tannic structure and great length. This wine will reward long term cellaring.

MERLOT CABERNET FRANC: ESTATE
This is the "little brother" of our Evoque – an approachable wine that deliciously reveals its character to you in its youth. The 2014 vintage was superb. Dry at the outset, with settled conditions in early spring, and warmer than usual weather during flowering created ideal conditions for a healthy fruit set. Welcome rain just after Christmas delivered much needed moisture, followed by settled weather through until harvest. The result is a velvety wine with concentrated notes of plums accompanied by fresh black fruits. Enjoy with friends.




SAUVIGNON BLANC – Marlborough


MÉTHODE TRADITIONELLE BRUT NV – HAWKES BAY



SAUVIGNON BLANC – MARLBOROUGH




MÉTHODE TRADITIONELLE BRUT NV – HAWKES BAY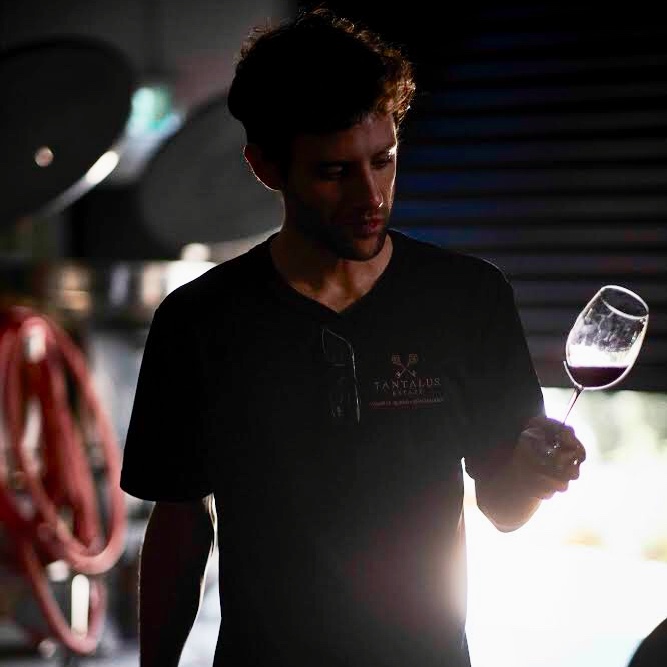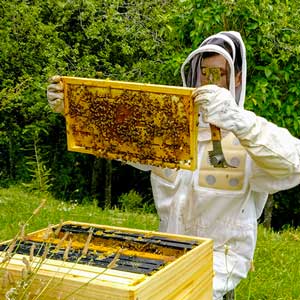 Alex's Spanish and Italian heritage and his international experience contribute immensely to his winemaking and brewing skills.
He grew up in Argentina surrounded by his country's famous varietal Malbec, Spain's hugely complex Pedro Ximenez and the enigmatic Sangiovese dominant blends of Chianti Classico.
He is a qualified food scientist, award-winning winemaker, and brewer, holding many certificates and diplomas in wine, advanced viticulture and microbiology. His passion for continuous education has inspired him to pursue the most prestigious wine qualification in the world – to become a Master of Wine.
Following ten vintages honing his winemaking skills, Alex travelled to the US and became fascinated with the craft beer revolution. That, and a season in London, was an awe-inspiring introduction to the complex world of real ales, European malts, American hops and Belgian yeasts. His modus operandi remains "vintage every autumn for grapes, and vintage every week for grains".
Alex works in the winery with Chris and in the brewery with Bernard Neate, our Head Brewer and oversees our onsite microbiology laboratory. He is dedicated to making "outstanding wines, from vine to bottle".
In addition Alex is working on brine-infused cheeses, mushrooms, chocolates and limoncellos. He manages Tantalus Estate beehives, tucked away in our native bush, beside the merlot-syrah block, which seasonally produces our unique and very precious honey.