From the very beginning, owners Carrie and Campbell approached their new enterprise by employing experts in their chosen fields. The driving philosophy for the Estate is to strive for biodiversity with a positive effect on the ecosystem as a whole. This includes careful balancing of resources, including water recycling, minimisation and the encouragement of beneficial species. The vineyards and the land were assessed and underperforming vines were replaced with a focus on Burgundy, Bordeaux and Rhône clones. A dry farming approach encourages the vine's roots to dig deep, resulting in strong plants that are tolerant of a range of conditions and display a genuine representation of the terroir. As a result of this careful management, along with a dedicated approach to producing wine of the finest quality, Tantalus Estate's limited release wines consistently achieve notable commendations from wine critics and guests alike.
Award winning Cheshire Architects designed the Tantalus Restaurant and Alibi Brewer's Lounge, and surrounding landscaped gardens. Since opening its impressive gates in 2016, Tantalus Estate, with its range of boutique fine wines, and craft beers brewed on site by the Alibi Brewing Co., has consistently been recognised as exceptional through multiple awards, accolades and tourism achievements. Discover the secrets of Tantalus Estate on tropical Waiheke Island, and create memories that will stay with you forever.
Tantalus Estate is a destination for travellers and locals alike. Diners in the main restaurant enjoy an expansive, light-filled venue fabricated from natural materials. Visitors to the private dining room step into the olde world, surrounded by hand-painted tile walls and intricate chandeliers crafted from old vines, creating an olde world feel that's perfect for intimate groups.
From the mezzanine balcony you can peek into the craft brewery on the floor below. Everything is designed to leave an indelible impression: delicious fresh food to match our hand-crafted wines and beers.
Set amongst the vines, our beautiful restaurant offers guests a variety of areas to dine. Relax and enjoy spacious botanical courtyards, comfortable lounge areas, a bright, expansive tasting room and an elegant restaurant and function room. Hidden from the central dining area lies an intimate private dining room and wine library.
Our menu emphasises seasonality with a commitment to highlighting the provenance of our ingredients. Each dish will surprise you with textural delights. We offer refined, tantalising dishes with bold flavours – the combination of food and wine, alongside sweeping views of the vineyard and valley create an enchanting and unforgettable setting for your event.
Our sophisticated and striking private dining room has an exclusive patio overlooking Onetangi's green hills. It caters for up to 20 guests seated and 30 for a cocktail function. Our downstairs brewer's lounge seats 40 guests, or up to 60 for a cocktail function.
We offer private tours and wine tastings. If you would like to arrange a time for a tour and discuss your function requirements, please contact our Events Manager, Trish Ingram.
Tantalus Estate was founded in 2013 on 8.3 hectares of established vineyard land on Waiheke Island. The estate is in the Onetangi Valley at an elevation of 12 to 61 metres above sea level. The valley is the heart of winemaking on the island.
Waiheke lies 18km east of Auckland in the Hauraki Gulf, protected from the cold and often wet west and southwesterly winds. Ridgelines to our west and southwest provide further protection. Our climate is drier and hotter than the mainland and is ideally suited to premium grape growing.
Tantalus vineyard has been extensively replanted and re-grafted with meticulous attention to site-specific clonal selection. Our vines grow in sandy soil over weathered clay and clay-based rock, with deposits of iron and manganese oxide. We have significantly upgraded the wetland and forested areas, planting thousands of natives and pulling out exotic species and weeds. We'll continue to improve the habitat for a welcome variety of birds and insects.

Tantalus Estate is in the heart of Waiheke Island's Onetangi Valley. The estate is one of a number of top wineries within walking distance of each other, ensuring the valley is a great destination to spend the day. Waiheke Island is internationally recognised as a premium wine growing region, and Onetangi Valley is arguably the island's top location.
Tantalus Estate is a premium winegrower situated in the heart of the Onetangi Valley on Waiheke Island. The estate is situated amongst other reputable wineries within walking distance making the valley a great destination to spend the day. A part of Auckland's Gulf Islands, Waiheke Island is internationally recognised as an iconic wine growing region in New Zealand and is accredited with numerous wine awards and accolades.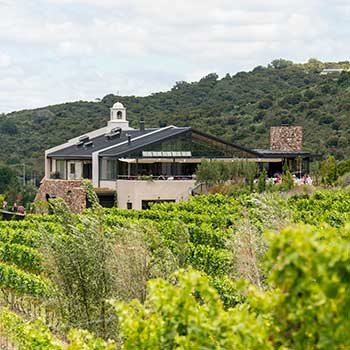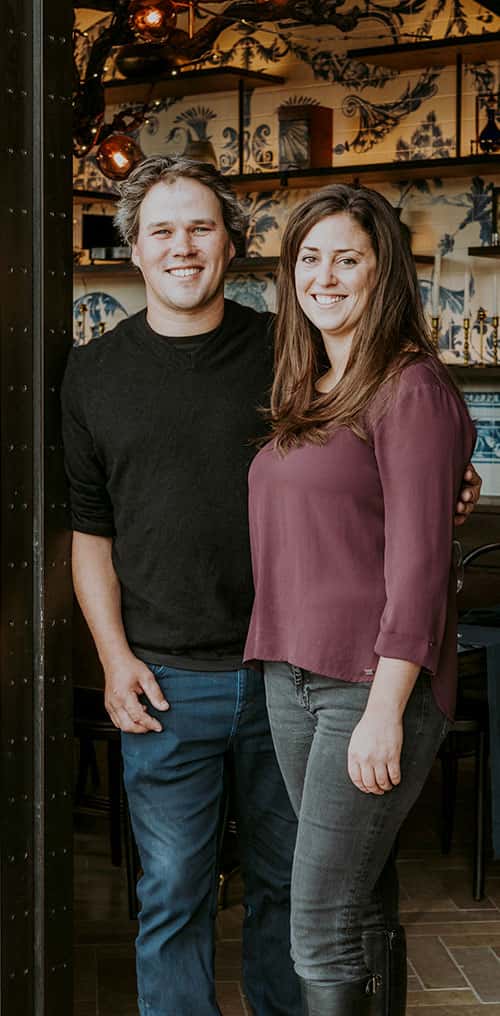 Understanding people and culture came early in life for Campbell.  From the age of 7 his family lived in South and North America.  Back at university in NZ, he studied adventure recreation and outdoor education.  The experience of building and planning a tourism business in Canada gave him the tools and confidence, together with Carrie, to buy a run down brewery and vineyard to turn into a world-class venue.  Campbell is the Operations nuts and bolts go-to half while Carrie is the hospitality half and together they share the overall management of the business.  Campbell has an innate understanding of his staff strengths.  He gives everyone the opportunity to make decisions because he's confident that we can all make great decisions that he'd never even considered.  I don't know how he stays sane with the constant demands, but he's always laughing and looking relaxed. When he's discussing what you need, mind-expanding, exciting possibilities tumble out.  He's passionate about people, quality experiences, food, beer and wine and is the ultimate problem-solver.  He is a fantastic voice of reason in times of stress. Not many of us can say that we still have strong friendships with kids we met as babies – but Campbell has many.   He and Carrie have invaluable support and mentoring from their families.  Their initial dream has grown because the team they hired have given them the confidence to dream bigger.  Just when he thought he could spend time on the ride-on mower listening to podcasts or crank up the multiple BBQ's at home, Brix by his side and a beer in hand, there's a wee job of managing the new winery build ahead.  Hey Campbell, a word of advice: as our car bumper stickers say, 'Slow Down You're Here'… no chance!
Food, wine and hospitality have been a passionate influence in Carrie's life.  As a teenager she worked in the kitchen of a ski resort in Whistler on Saturdays to pay for her ski pass on Sundays. Years later, while working Front of House at a renown restaurant in Whistler she matched privately owned wines hiding in the cellar to inspired cuisine.  This ignited a life-long addiction to creating the perfect experience.  But this woman has abundant talents: creative flair, an eye for detail, business brains, legal dexterity, people management, wise beyond her years and a big heart that nurtures every single person fortunate to cross her path.  Her wise gaze lies in every moment that you relax into when you walk through the doors of Tantalus.  No-one I know develops goose-bumps and a cold sweat as soon as a famous chef walks in the door – such is her admiration for these hard-working geniuses.  Honestly, she is an inspiration, totally devoted to ensuring that you are taken care of, that her staff are taken care of, that the business continues to thrive and to shine.  Determination replaces sleep sometimes, but her dedication to Tantalus, to Campbell and to our big family is her valuable key to unlocking our collective potential.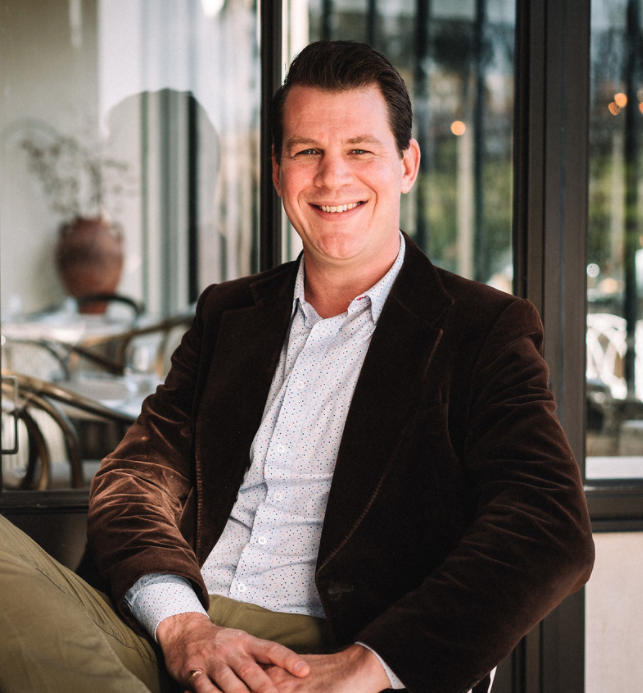 SALES AND DISTRIBUTION MANAGER
Gwilim's journey in NZ started in 2001 when he was offered to come and play rugby in Auckland for a year. The country was everything he had dreamed of and he met his wife. They went back to France together and did a lot of traveling but the more countries he saw and the more he knew they would eventually settle in NZ one day.
Gwilim worked selling Champagne in France for a few years, and when they moved back to NZ in 2014, he worked with a French wine importer. He has now been at Tantalus since 2019 and feels very privileged to be involved with such an exciting adventure. Everything is done perfectly and attention to detail is everywhere. The team is humble but full of ambitions and he looks forward to helping build our history for the years to come."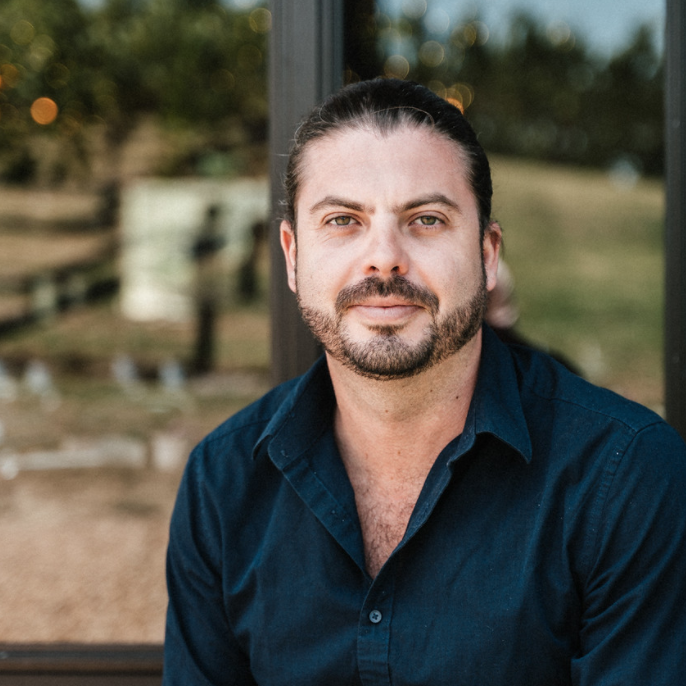 Luke studied at the University of Auckland. Where he graduated with a double major in Business Management and International Relations. Luke later went on to study a Postgraduate Diploma in Immigration Law and spent the following 10 years working in Australia, Canada, the Philippians and Nicaragua before returning to New Zealand and moving to Waiheke Island. 
employment@tantalus.co.nz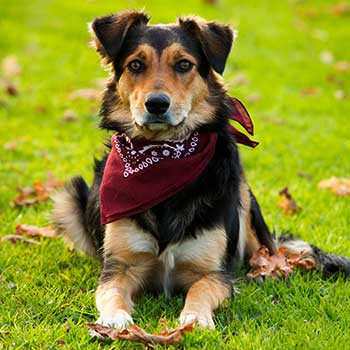 Brix is everyone's four-legged friend.  She's a gentle soul who will make you smile.  She weaves in and out of our days, snuggling up in the office for endless cuddles.  When Brix was just seven weeks old, she joined the vineyard team for pruning 2014.  She was born into a farming family in Te Puke and headed for island life during the pruning season of 2014.  What a life – loads of people snipping bite-sized pieces of vine for her to run away with.  She understood the stressful load her new family Carrie and Campbell were shouldering – renovating and opening a new hospitality venture that produces world-class wine, so she'd take them off for walks along the beach or a ramble around the property to maintain their spirits and sanity.  She's still doing that – but her family has grown.  Her days are filled with making sure that her staff have their dose of Brix; that the grape-snacking birds know her powers; that the roses are smelling sweet; that her Estate is all-abiding and when everyone is gone, that just a quick sweep of the remains of the day give flavour and fervour to her busy endeavours.  She's the light of our lives – in life you get what you give.