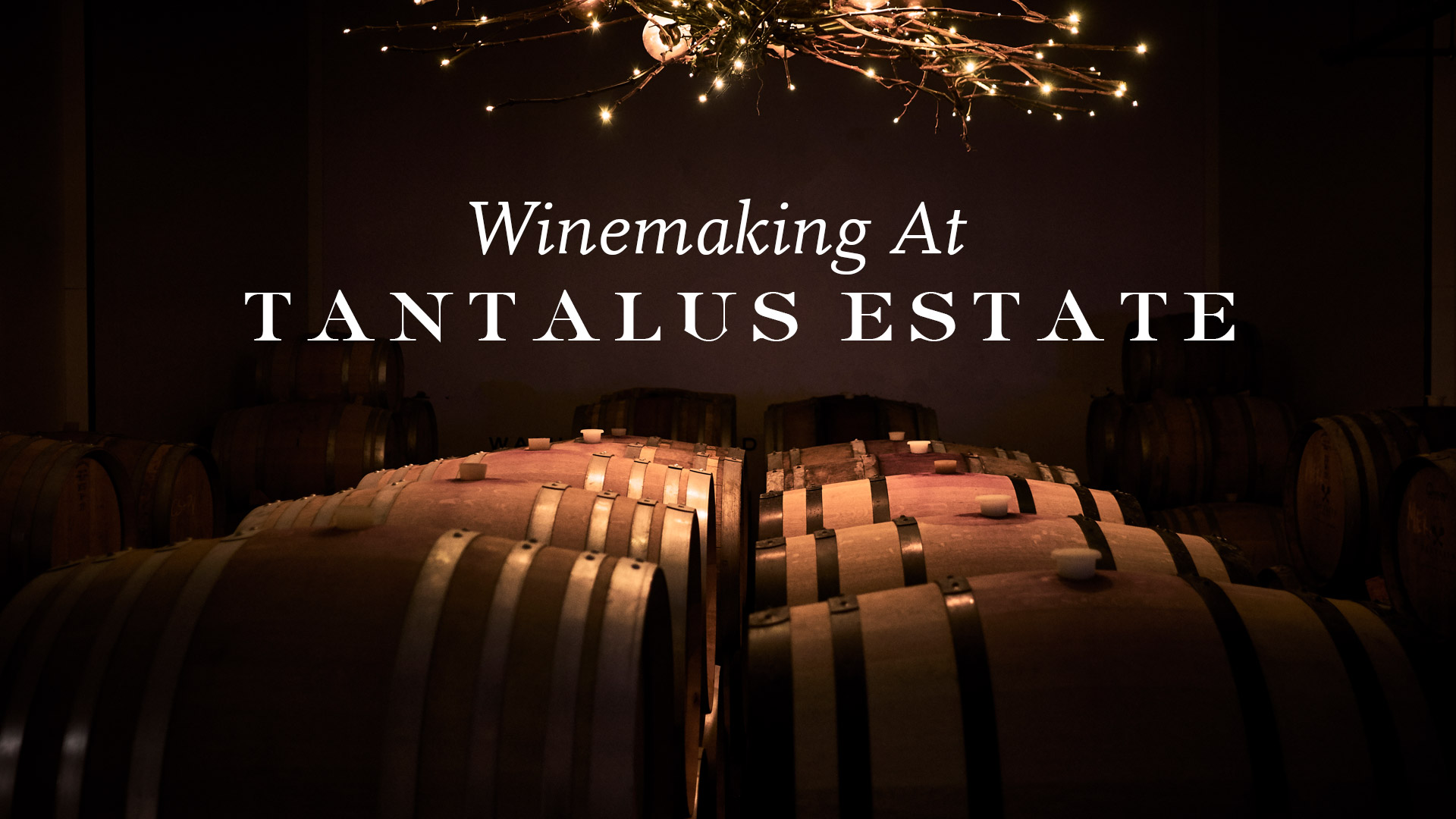 Our vineyard and state-of-the-art winery are located in the heart of the Onetangi Valley, Waiheke Island's premium wine-growing region. We are dedicated to producing small-batch French-inspired wine blends of distinctive quality, in limited quantities. Our first vintage under the Tantalus brand was produced in 2014.  
Winemaker, Alex Perez, combines traditional winemaking techniques with new-world innovation. Handpicked, basket pressed, unfined, and using indigenous and selected yeasts, our exclusive wines are boutique, refined, and a true reflection of the vintage and the terroir. Each wine is lovingly crafted with a focus on elegance, subtlety and our unique expression of the premium French wine regions of Bordeaux, Northern Rhône, Alsace and Burgundy.
Our hand-crafted blends are complex and interesting, concentrated and textural, destined to age, as they slowly evolve into elegant wines. Ripe fruit, balanced acidity, finely-grained tannins and judicious use of premium oak culminate in wines of great structure and length.
Waiheke Island's unique climate and soil profile are well-suited to grapes that need an extended growing season. The north-south orientation allows the vines to enjoy light and warmth when they need it most. The vineyard has been planted with carefully selected varietals and consists of 3.7ha of Cabernet Sauvignon, Cabernet Franc and Merlot, and 1.8ha of Syrah, Petit Verdot, Viognier, Malbec, Chardonnay and Pinot Gris.
Tantalus Estate wines are a notable addition to the home cellar or ready to enjoy now. Discover more on the links below.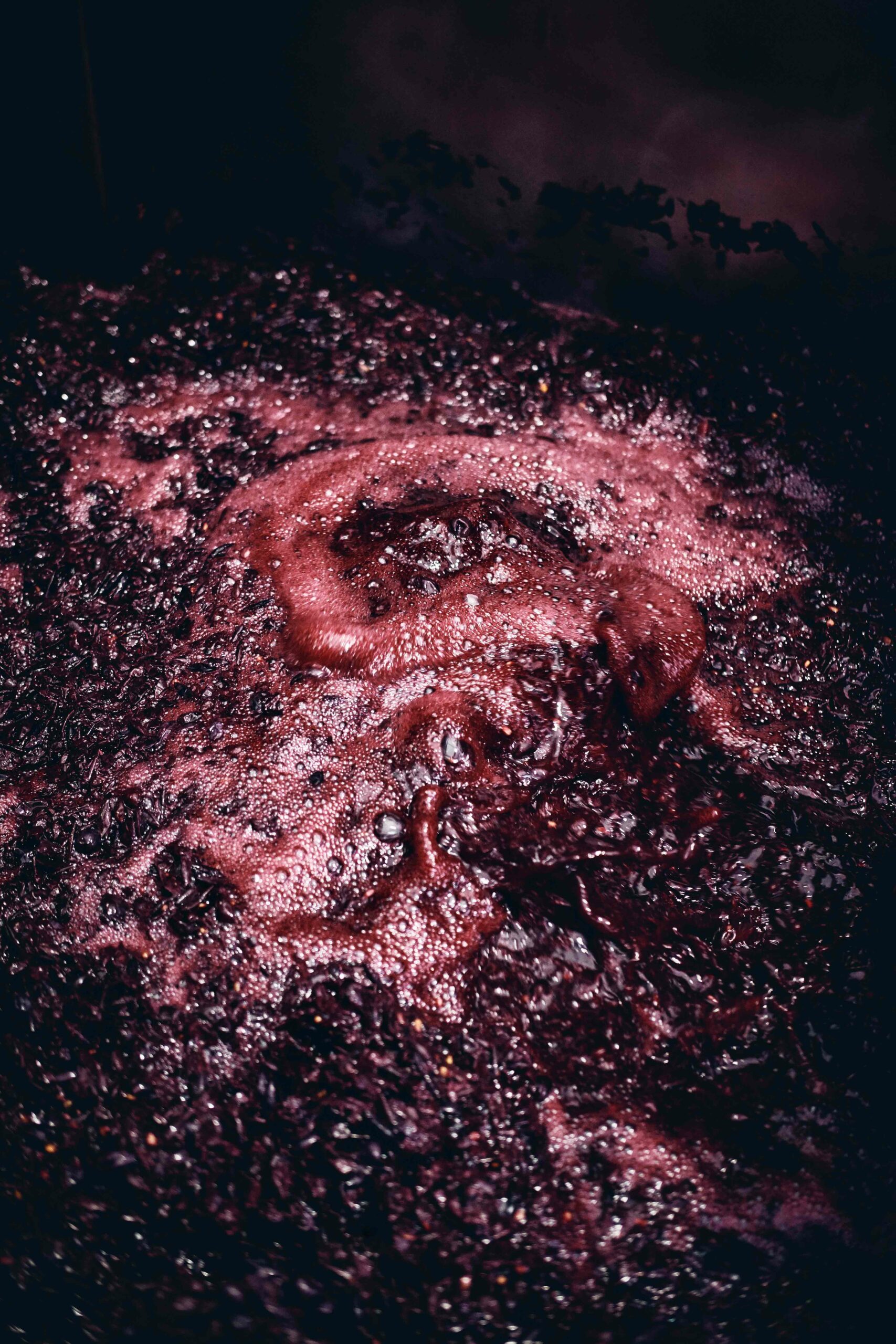 Meticulous care is taken for the Reserve range of wines. They are unfined, lightly filtered, and sealed under natural premium cork to encourage development through long-term cellaring.
The Estate wines are minimally fined and bottled under screw cap, as they are primarily designed for early drinking and/or medium-term cellar aging.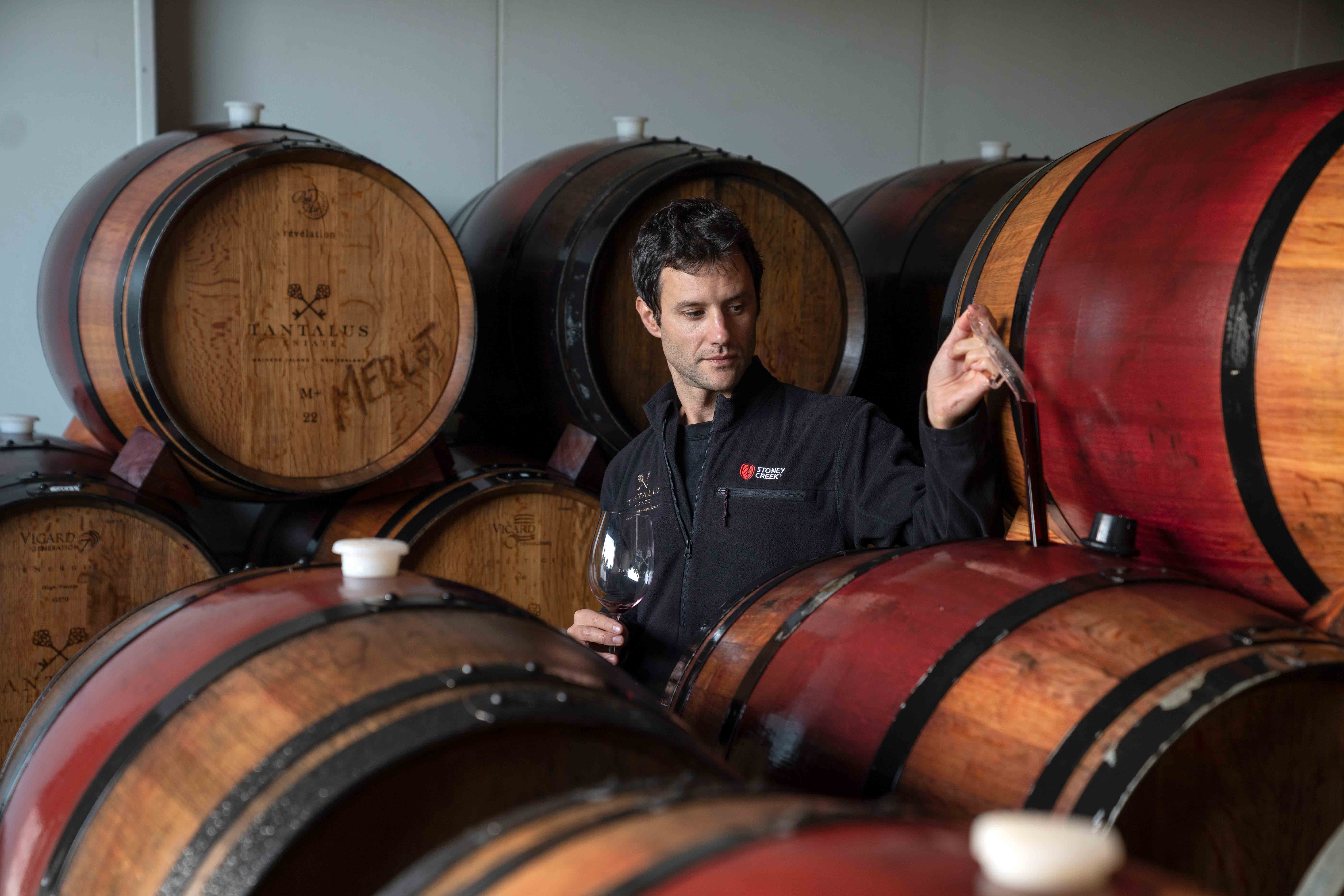 Alex's Spanish and Italian heritage, along with his international experience, contribute immensely to his winemaking and brewing skills. Alex joined Tantalus Estate when new owners, Carrie and Campbell, bought the property in 2013 and he has led the winemaking team since the very first vintage in 2014.
Alex grew up in Argentina surrounded by his country's famous varietal Malbec, Spain's hugely complex Pedro Ximenez, and the enigmatic Sangiovese dominant blends of Chianti Classico.
A qualified food scientist, award-winning winemaker and brewer, Alex holds many certificates and diplomas in wine, advanced viticulture, and microbiology.
His passion for continuous education has inspired him to pursue the most prestigious wine qualification in the world – to become a Master of Wine. Following ten vintages honing his winemaking skills, Alex travelled to the US and became fascinated with the craft beer revolution. That experience, along with a season in London, saw him become completely enthralled with the complex world of real ales, European malts, American hops and Belgian yeasts. His modus operandi remains "vintage every autumn for grapes, and vintage every week for grains".
Alex has been with owners Carrie and Campbell from the beginning, and works in the winery with Chris Ward, Viticulturist and in the brewery with Bernard Neate, Head Brewer. He also oversees our onsite microbiology laboratory. Alex is dedicated to making "outstanding wines, from vine to bottle".
Alex's interest in food microbiology, sensory analysis and molecular gastronomy ensures he is always connected with foodies, chefs, brewers, winemakers and cheesemakers, sharing endless talks about ingredients and processes, markets and cultures. Alex works on brine-infused cheeses, mushrooms, chocolates and limoncellos. With collaboration at the heart of his philosophy, Alex often teams up with Chef Gideon Landman to infuse Estate produce into the Restaurant menu. This includes creating wild fermented honey, honey mead, and sourdough bread using Alibi Brewing craft beer. Alex manages the Estate's beehives that are tucked away in the native bush and beside the merlot-syrah block, producing our unique and very precious wild honey that is used in the kitchen and is also available to buy in jars at the Cellar Door.
The first release of the Tantalus Reserve range captivated the palates of wine lovers.
Bob Campbell MW (The RealReview), bestowed 96/100 points on the 2014 Évoque and says of Tantalus  "…producing a range of very stylish Reserve reds wines and a top chardonnay from the very first vintage."
Tantalus wines have continued to gain` acclaim since that first release. Receiving Gold and Silver medals in global wine shows, including the International Wine Challenge and the Decanter Asia Wine Awards.  Impressive Gold star reviews have been bestowed by Robert Parker's Wine Advocate (Jo Czerwinski and Lisa Perotti-Brown), Bob Campbell MW, Cameron Douglas MS, Michael Cooper, Sam Kim, and WineOrbit's Candice Chow (along with the late Raymond Chan).
Our Winery team is dedicated to making exceptional wines through a balance of traditional winemaking techniques and innovative technologies. Our philosophy includes a gentle, hands-on approach from vine to glass.
Built in 2019, our state-of-the art winery was designed to blend into the hillside of the Onetangi Valley.  This allows all stages of wine production to be assisted by gravity. The fruit and the wines are moved around in a very gentle way; minimising the use of pumps and thus electricity, which contributes to one of our core values of sustainability.
Quality decisions begin in the vineyard with hand-selection of the best grape clusters row by row. Within 15 minutes of being harvested, the grapes reach the winery where they are weighed and sorted once more by hand. We use 10kg bins to avoid crushing and juicing.   White varietals are whole bunch pressed then the juice is fermented in concrete eggs and oak barrels where they are regularly stirred on their lees to enhance the texture and complex mouthfeel. 
Red varietals are fermented inside stainless steel open top fermenters where they are punched down – by hand and through pneumatage – up to four times a day.  When fermentation ends, the wines are left on their skins until the fruit and tannin balance is just right. They are then basket pressed and very gently transferred to a range of French oak barrels (produced by different Coopers) to slowly begin malolactic fermentation. With a range of Coopers to choose from for any given wine, the selection of the barrel is based on four factors; the forest where the oak originated; the toasting level; the grain texture; and the oxygen exchange. Monitoring of the wines is achieved by frequently checking the bouquet and barrel tasting.
The Tantalus Estate winery is fully accredited under the New Zealand Sustainable Winegrowing Programme. Accreditation is awarded to wineries demonstrating and continually striving to protect the environment while efficiently and economically producing premium wines.
We are also part of the New Zealand Wine Standard Management Programme which ensures the best winemaking practices and the health and safety of our staff, alongside the ability to trace our wines from vine to bottle.
Interview with Wine Folio read more here.
Our Reserve Selection is thoughtfully chosen by our winemaking team, and is designed to match the season and showcases the elegance and power of our Reserve range. Choose between 6 or 12 bottles per shipment, delivered every 6 months. Two shipments per year.
WINEMAKER'S CELLAR SELECTION
Selected by Winemaker Alex Perez, the Cellar subscription is curated to help enhance your personal wine cellar. Each selection may include limited release, back vintage, and magnums from our Reserve range. Choose between 6 or 12 bottles per shipment, delivered every four months. Three shipments per year.