Showcasing the diversity of New Zealand's seasonal ingredients, Executive Chef Gideon Landman offers refined, tantalising dishes with bold flavours and exciting textures. The menu emphasises seasonality with a commitment to highlighting the provenance of ingredients.
Tantalus Estate is a family owned, premium vineyard destination located in the heart of Onetangi Valley, Waiheke Island. 
Established in 2016, our award-winning Estate is an iconic location for world-class cuisine, wine tasting, craft beer, weddings, events and special occasions. Our passion is to provide a tantalising and personal experience across everything we do.
The Cellar Door is open Thursday to Sunday from 11am until 5pm by reservation only. Our experienced and knowledgeable Cellar Door team will take you through a range of tasting options that are designed for wine and craft beer appreciators. 
Wine Tasting experiences vary from $20 to $50 per person. We can cater to private and group tastings up to a maximum of 10 people.
Reservations Essential. To book your Cellar Door tasting please email info@tantalus.co.nz or phone 09 372 2625
Click here to view our Cellar Door Tasting Options.
Currently closed, however, our Cellar Door team welcomes you for wine and beer tastings, drinks and snacks upstairs in our Estate Restaurant Thursday to Sunday 11am-5pm. Beer cans and crowlers are available both at our Estate and online here.
The Alibi Brewer's Lounge may be booked privately for events, and we hope to reopen soon!
We are buzzing about our next collaborative dinner where our Executive Chef Gideon Landman will be hosting Chef Nick Honeyman here at Tantalus Estate. Together, they will create a five course degustation menu that brings to life their shared love of fresh, sustainable New Zealand produce and classic French cuisine. These two incredible chefs have drive and passion. The heat will be set to high to create a unique fusion of their distinct culinary styles. Dietary requirements can be catered to with advanced notice.
This event is now sold out. To be added to the wait list in the chance of a cancellation, please email us reservations@tantalus.co.nz
"Our cuisine draws inspiration from the seasons, our Estate, Waiheke surroundings and selected artisanal farmers and small producers from around our beautiful Aotearoa. The top priorities for me are that produce is organically grown, and ethically and sustainably sourced." – Gideon Landman, Executive Chef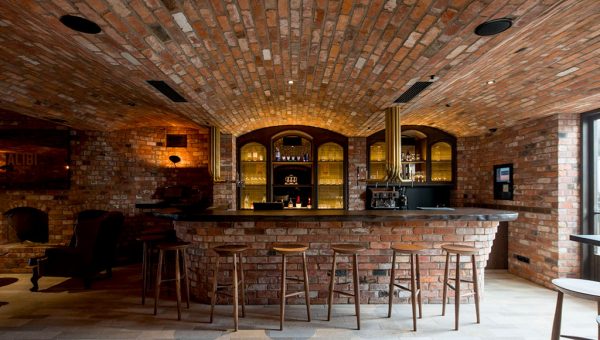 THE ALIBI BREWER'S LOUNGE
THE SECRET'S OUT! Alibi Brewer's Lounge is open.
Located on the ground floor nestled underneath the Estate Restaurant we invite you to discover the moody and secretive Alibi Brewer's Lounge. Home to the Alibi Brewing Company, the Lounge gives guests a sneak preview of the brewery while serving up a range of Alibi craft beers, creative cocktails, delicious dishes, and genuine vibes. Walk-ins are welcome, no bookings are required.
The Alibi Brewer's Lounge may be booked privately for events visit the Alibi Website here to learn more.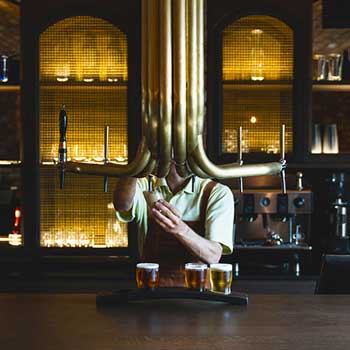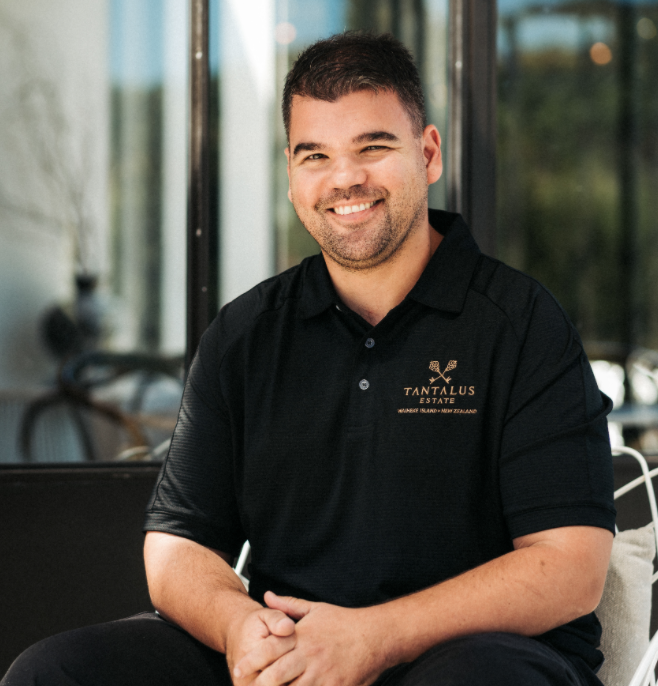 EXECUTIVE CHEF – TANTALUS ESTATE
Having worked in South African and European Michelin-starred restaurants and luxury hotels, Gideon moved to New Zealand in 2013 to take up a role with the iconic Huka Lodge. In December that year, he joined Simon Wright and Creaghan Malloy-Wright of the French Cafe and was soon appointed Head Chef. After five years at the French Cafe, Michael Dearth offered Gideon the role of Head Chef at the newly opened Baduzzi. Under Gideon's stewardship the restaurant was bestowed Two Hats at the Cuisine Good Food Awards in 2019. Bringing his extraordinary talents to Waiheke Island, Gideon joined Tantalus Estate in December, 2020. He loves the laid-back island lifestyle, and is enjoying exploring the seasonal and locally sourced produce. The Trust the Chef menu option on Saturday nights sees Gideon and his kitchen team conjure up an exquisite and thoughtful five course menu that pairs beautifully with the Tantalus range of Estate and Reserve wines.
gideon@tantalus.co.nz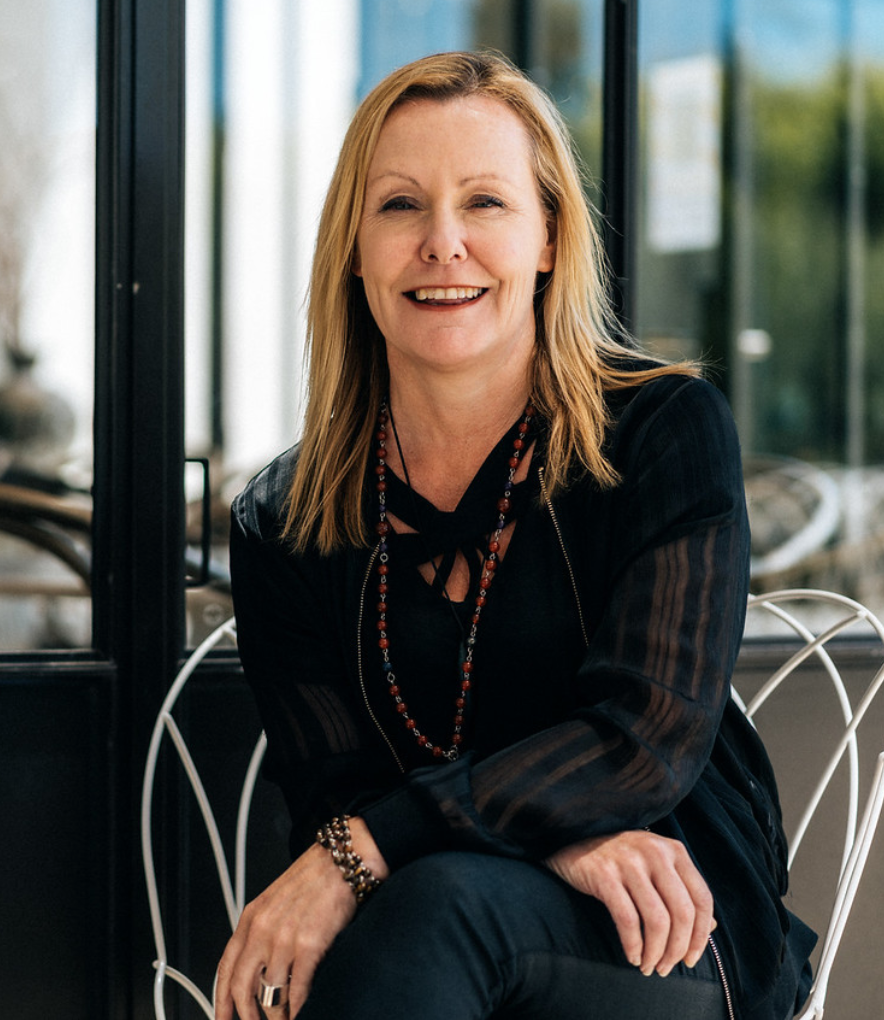 Linda has worked in vineyards on Waiheke with her first vintage being at Stonyridge in 1998. A stint managing the Mudbrick Restaurant continued the Vineyard experience and connection to wine on the Island.  She worked for nearly a decade at Passage Rock Wines as the Sales and Marketing manager and Cellar Manager. Linda Joined the Tantalus team in November 2020.  She has a Bachelor of Arts in Archaeology and a Post Graduate Diploma in History both of which have no relevance to her chosen venture in wine.
cellar@tantalus.co.nz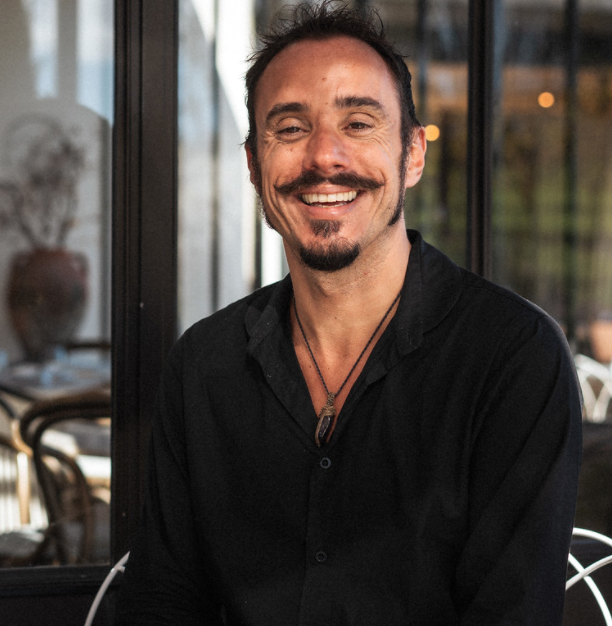 ASSISTANT RESTAURANT MANAGER
The idyllic seaside community of Cornwall in southern England thrives on tourism.  As a young boy, Jason's parents introduced him to dining in restaurants in their home-town and it wasn't just the food that captured Jason's imagination.  Peopled by visitors, locals and eccentric characters, the microcosm of the restaurant intrigued him – a home away from home.  He went on to study hospitality and tourism, working in restaurants and bars across Australia, before returning to the UK.  In the middle of an English winter he spied an advertisement to apply for residency in New Zealand.  Within 3 weeks he was accepted and within 3 months he arrived on Waiheke Island to a job offer at Mudbrick.  That was in 2000 and this island has claimed him and won't let go.  No wonder – it's a small seaside community, thriving on tourism, within reach of a large city.  Perfect for the varied live music gigs he regularly enjoys.  Beaches in the summer, movies in the winter and time spent with the many friendships built over the years.  Waiheke has changed and grown, but Jason remains a loyal and much loved familiar face, welcoming the world through our doors.