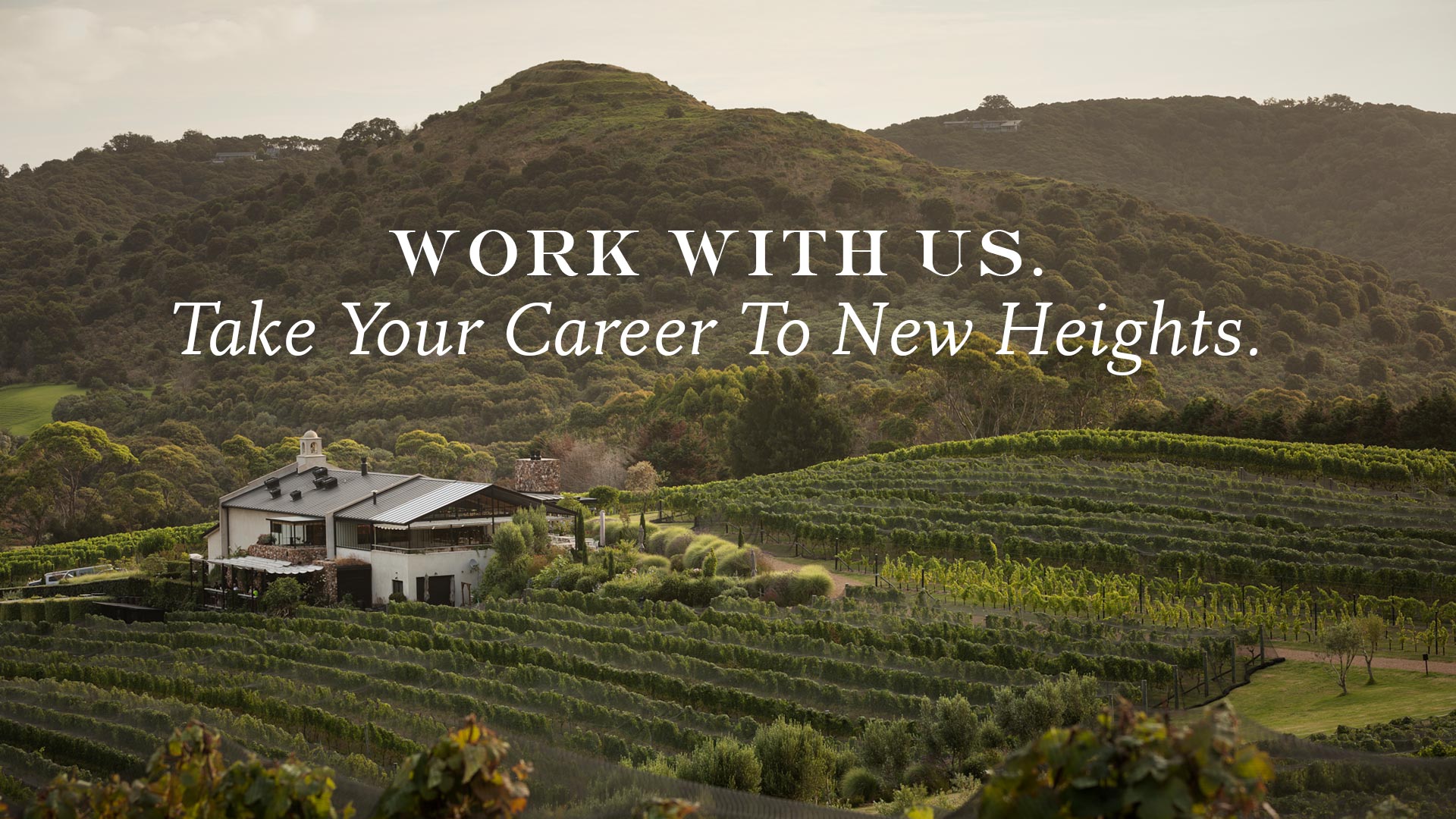 JOIN OUR AWARD-WINNING TEAM!
As an award-winning and fast growing business, we are always on the lookout for new team members who want to take the next step in their professional career by working with us.
We are proud of our culture; we value teamwork and collaboration; and offer generous benefits to our employees.
Our multi-faceted business means there is opportunity for advancement, training and development across a wide range of key operational areas.  
As one of Waiheke Island's most desirable and award-winning dining destinations our cuisine is elegant with a menu that showcases seasonal and sustainable produce from around Aotearoa New Zealand.  Our guests enjoy hospitality that is personal, charming and relaxed. We welcome visitors from all over the world and are an equally popular destination for Auckland and Waiheke locals. 
We're proud of our accomplishments and encourage you to explore our website to learn more about us.  Below is an overview of the types of roles within our business, and what to expect should you join our team.
Our Hospitality and Kitchen team comprises the following key roles:
Sous Chefs

Chef de partie

Kitchen Porters

Restaurant Manager

Reservations Manager

Bar Manager

Senior Servers

Back Waiters

Cellar Door / Wine Tasting / Sales
We value applicants who can display an eagerness to be part of a team, enjoy structure and a professional environment.  Experience is preferred, depending on the job role. However, if you are looking for an entry level position, for the right applicants we can help with training and support into hospitality. 
Our team comes from a range of diverse and international backgrounds, and having a supportive and fun environment is all part of the experience! There is nowhere quite like Waiheke Island with its stunning beaches, tropical forests and warmer than average climate. Waiheke Island – A world apart, not a world away.
Competitive wage, above industry norms.

Enjoy great tips, a wellness programme and other benefits. 

Our Accredited Employer status means we can support your goals for a life based in New Zealand.

We will provide you with your own uniform and help with finding accommodation.  

Regular day shifts and rostered evenings give you the chance for great life/work balance on the island.

We can help the right applicants with NZQA training. 

Full-time and part-time hours available.
Interested? We would love to hear from you. 
Please email employment@tantalus.co.nz with your CV and a brief cover note detailing the area you're interested in working for, and please include your related experience and any questions you may have regarding working at Tantalus Estate.